All the above via Flickr on
DecoFabulous photostream.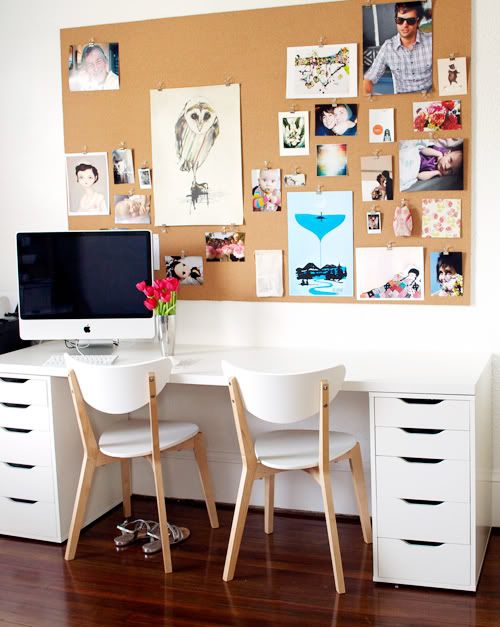 Eileen Josephine's office from
Flickr
seen at Decor8
Image from
greige.
Still searching for an image I've seen a few times and now can't find. Don't you hate it when that happens! It's a bit like the one above. Black and white. Any ideas??